CATIA V5 Accommodation Layout (ACX)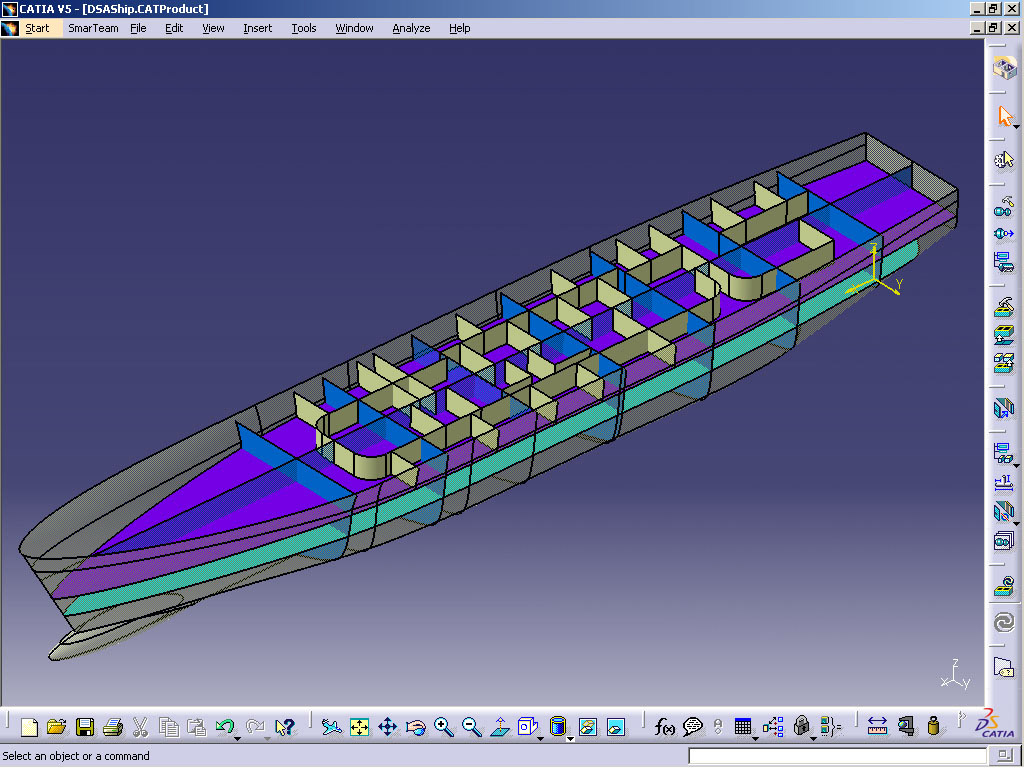 Interested in this solution?

Overview
A preliminary design layout is essential to ensure structural design accuracy. Without verifying the space reservation early in the design phase, the design is susceptible to errors and delays.
CATIA – Accommodation Layout improves conceptual design by delivering powerful capabilities to define structural design: space reservation of electrical, fluidic systems, plate thickness, stiffeners … and compartments and accesses.
Benefits
• Powerful application that helps enrich the initial design by defining structural design elements, space reservation networks and compartment accesses
• Define early space claim to allow interference checking at the early stages of the design process.
• Tight integration with all CATIA V5 applications gives the user a powerful set of tools to help contribute to the overall ship design process
Capabilities
• Define plate thickness, adding stiffeners and pillars or stanchions
• Define space reservations for electrical systems in the early phases of the design process
• Easy and intuitive routing capabilities to create pathways
• Simple and easy design process thanks to the FEM Command
• Full modification capabilities for design iteration
• Defines wall systems within a deck, compartments and boundary surfaces inside a ship
• Quick generation of multiple wall surfaces to facilitate their design
• Place access objects such as doors, windows, stairs
• Provide accurate and efficient Drawing and Report generation capabilities
Workbenches
This option contains:
CATIA – Compartment and Access
CATIA – Systems Space Reservation
CATIA – Structure Functional Design