Siemens NX
Siemens NX improves productivity in all stages of product development. With enhanced Synchronous Technology, NX delivers faster, more flexible part and assembly modeling, improved multi-CAD capability, streamlined digital simulation and more efficient manufacturing. NX can help you accelerate development, lower costs, and improve quality utilizing new visual tools for leveraging product data. NX is a best in class digital product development system that helps companies transform their product life cycle. With the industry's broadest suite of integrated, fully associative CAD/CAM/CAE applications, NX meets the full range of development processes in product design, manufacturing and simulation. NX provides a complete suite of integrated process automation tools to enable companies to capture, reuse product and process knowledge, encouraging the use of corporate best practices.
Siemens NX Product Capabilities Include:
4D Systems Corporation can help you plan with the proper tools.
Learn how you can purchase Siemens NX today. Let's Go!
Interested in this solution?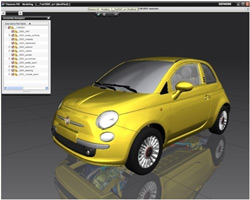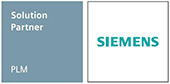 Free Trial