Siemens NX: Improving Productivity in Product Development
Siemens NX is designed to improve productivity across all stages of product development. With enhanced Synchronous Technology, NX delivers faster, more flexible part and assembly modeling, improved multi-CAD capability, streamlined digital simulation and more efficient manufacturing. 
NX can help you accelerate development, lower costs, and improve quality by utilizing new visual tools for leveraging product data. It is a best-in-class digital product development system that helps companies transform their product life cycle. 
With the industry's broadest suite of integrated, fully associative CAD/CAM/CAE applications, NX meets the full range of development processes in product design, manufacturing and simulation. The software provides a complete suite of integrated process automation tools to enable companies to capture, reuse product and process knowledge, encouraging the use of corporate best practices.
Siemens NX Product Features
Industrial Design & Styling
Designing an innovative product requires a seamless combination of style, fit, and functionality. With Siemens NX, you can take advantage of a sophisticated digital twin solution to ensure your new product is equally eye-catching and perfectly functional in a simulated environment.  
Package Design 
Developing a package goes far beyond picking the shape and size of your box. Branding elements, environmental compliance, and the increased demand for shipping materials in a digital shopping economy all create the need for a rapid package design solution. Use Siemens NX to create your ideal packaging design virtually. 
Mechanical Design 
Develop three-dimensional digital twins of your product prototypes with sophisticated detail. This streamlines the processes of modeling, visualizing, sharing, and validating the products you're developing without the need to create multiple iterations of physical versions. 
Electromechanical Systems Design
Develop precise electrical and electronic system builds in a simulated environment. NX offers a fully transparent view of your electromechanical design so you can respond to new developments rapidly and efficiently. 
Mechanical Simulation
Simulate the mechanical functions of your product designs in a precise and accurate virtual setting. Correct design problems rapidly without the need for repeatedly adjusting physical prototypes.
Tooling & Fixture Design 
Streamline your tooling and fixture development process with a fully automated virtual solution. With Siemens NX, you can design and test the entire development cycle for even the most difficult and complex design requirements. 
Machining
Improve manufacturing efficiency through a precise digital solution. Use Siemens NX for operational duties like: 
Programming CNC machine tools

Robotic cell management 

3D printer operation 

Quality control 
Engineering Process Management 
Unify your systems and your engineering team's operations within a single digital hub. Track progress, collaborate across individuals and teams and coordinate for more effective and efficient process architecture. 
Improve Your Productivity with Siemens NX Today 
4D Systems Corporation is an authorized Siemens reseller partner. We can help you plan with the proper tools for your exact project requirements. To learn more about adding Siemens NX to your operations, get in touch with us anytime! 
Interested in this solution?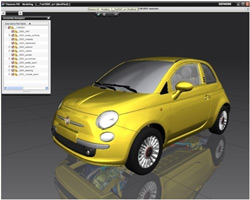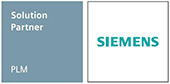 Free Trial