Planning Productivity
Tecnomatix provides you with the means to increase productivity of manufacturing planning processes by up to 40%, while enabling you to maintain the highest level of planning quality despite shorter development cycles. This is made possible with integrated planning solutions that supply instant access to the latest product data. These solutions support capture, standardization and re-use of qualified manufacturing best practices. Additionally, Tecnomatix offers tools to validate planning results and automate time-consuming planning tasks more efficiently.
Manufacturing Productivity
Tecnomatix 9 drives manufacturing productivity in many areas, including optimization and commissioning of robotics and automation, manual workplace configuration that achieves output and safety objectives, and optimal placement of equipment and material flow. Through extensive simulation and validation tools, Tecnomatix makes it possible to optimize manufacturing lines virtually during the planning stage – long before they are physically built. This way you can maximize productivity and minimize investment at the same time.
Tecnomatix Capabilities
Interested in this solution?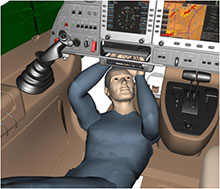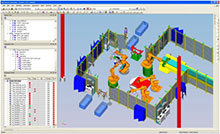 Brochures and White Papers
Siemens PLM Tecnomatix Overview
Tecnomatix 10 Release – What's New Fact Sheet
Siemens PLM Tecnomatix Plant Design and Optimization Solution Fact Sheet
Siemens PLM Tecnomatix Assembly Planning and Validation
Connecting Manufacturing Engineering and the Shop Floor
AMT White Paper – Lean Automation with Digital Manufacturing