Leading Product Lifecycle Management Solutions 
What is Product Lifecycle Management? 
Product lifecycle management (PLM) is an integrated, information-driven approach to managing all aspects of a product's life. This ranges from design inception through manufacturing, deployment and maintenance, and removal from service and final disposal. 
Work with an Authorized Siemens PLM Reseller
4D Systems offers all the Siemens PLM solutions that can be properly configured to meet your needs and budget. We are here to help you turn more ideas into successful products. 
It's not about just building the right product – but about building the product right. We support the Siemens mantra; 4D Systems will never let a customer fail. We will work closely with you to ensure that we provide the right solution to help you reduce costs and improve productivity.
Siemens PLM Products We Offer 
Siemens NX 
NX is designed to improve productivity across all stages of product development by delivering faster, more flexible part and assembly modeling, improved multi-CAD capability, streamlined digital simulation, and more efficient manufacturing – all at lower costs and better quality. 
Some key features of Siemens NX Software include: 
Industrial and package design & styling 

Mechanical design & simulation 

Electromechanical design 

Tooling & Fixture Design

Machining 
Solid Edge 
Powered by synchronous technology, Solid Edge delivers the most complete, feature-rich 2D/3D CAD system available. Unlike simpler CAD modeling tools, Solid Edge enables greater design productivity. This allows for accelerated design processes with motion simulation tools for effectively evaluating prototypes. 
Notable features of Solid Edge include: 
Quick and flexible design experience 

Specialized commands and environments 

Fully tailored environments 

Accelerated design of parts and tooling 

Visual simulation for prototype validation

Show assembly and disassembly sequences

Simulate the environment where your products will be operated 
Teamcenter
4D Systems is proud to be an authorized Siemens Teamcenter reseller – the lead communication driver for PLM processes. Using Teamcenter, people across a global PLM organization can share the necessary knowledge to make a product's lifecycle successful. 
Intended benefits of Teamcenter include: 
Improved productivity and efficiency 

Quicker time-to-market 

Verify that products meet business and regulatory requirements

Make the most of operational resources 

Coordinate collaborative efforts from around the globe 
Notable capabilities that Teamcenter can offer your PLM team include: 
Complete process management (engineering, service, manufacturing, mechatronics, simulation, etc.) 

Documentation resource management (packaging, brand, content, etc.) 

Formula management 

Reporting & analytics 

Management for portfolios, programs, and projects 

Managing supplier relationships 

Compliance management 
Tecnomatix 
Tecnomatix is Siemens' solution for simulating and verifying processes. Optimize and streamline critical aspects of your manufacturing procedures using a dedicated virtual environment that can validate and simulate mechanical complexities while boosting efficiency and accuracy. 
Features and benefits of Tecnomatix include: 
Design and simulate processes in 3D 

Virtually test processes with real-world accuracy 

Plan robot paths 

Reduce the cost of change 

Reduce the amount of physical prototypes generated 

Optimize cycle times 

Validate mechanics and electronics virtually 

Create a single reference point for all members of your PLM team 
Work with a Trusted Siemens PLM and Teamcenter Reseller 
Innovation and productivity are the hallmarks of Siemens PLM Solutions. Today's economic environment requires companies to maximize profitability from new and existing products. PLM is the enabler that allows companies to turn more ideas into successful, profitable products. 
At 4D Systems, we strive to connect customers with innovative solutions that will decrease their costs and increase revenue from their product lifecycle by evaluating the value of ideas. To learn more about adopting Siemens PLM solutions for your own business, contact us today to speak with one of our team members.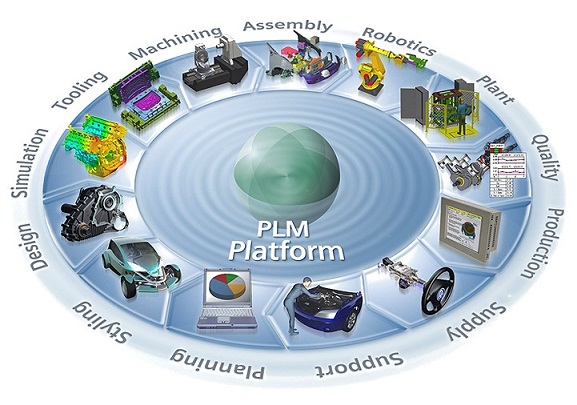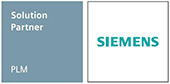 Contact Us