Who are we?
4D Systems was founded in 2010 and is a disadvantaged and minority owned small business based in Flint, Michigan. With sustained annual revenue over $12 million and 70+ engineers working throughout North America, 4D Systems is more than capable of effectively managing multi-million dollar projects.
4D Systems is an engineering services company and we provide automation solutions for our customers in the automotive, government, oil and gas, medical, and many other industries. 4D Systems is dedicated to providing our customers with innovative solutions to assist them in maximizing their efficiency which in-turn improves productivity and profitability while giving them a competitive edge in the market. We achieve these goals by delivering and maintaining value added world-class process, workflow, asset management, and Product Lifecycle Management (PLM) solutions.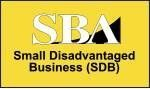 What do we do?
4D Systems is a certified robotic integrator and specializes in the creation of custom robotic work cells. With multiple layouts and solutions for many applications such as spot welding, material handling, sealing, painting, cutting, and thermal processing, manufacturers can work with 4D Systems engineers to design the perfect work cell for their production needs. 4D Systems has many years of robotic experience and we have developed applications through R&D when none have existed; we believe there are no robotic systems that we cannot work with.
4D Systems provides staffing services to our customers, including robot programming, simulation, controls and design. We have a 10,000 square foot shop at our facility where we design and build turn-key robotic systems; we then install and support these robotic systems at our customer's facilities throughout North America.
4D Systems is a premier provider of Siemens PLM and robotic simulation software. Our team of engineers brings together decades of experience in Product Lifecycle Management (PLM) solution implementation, simulation, engineering and manufacturing. Our focus on customer satisfaction allows our clients to gain an edge in an increasingly competitive market. We enable our customers to improve their productivity and profitability by delivering and maintaining world PLM solutions. As a leading software and service provider, 4D Systems works with a number of Fortune 500 companies in North America to help them exceed their goals.
Names that trust us.