CATIA V5 Technological Specifications Review (TRE)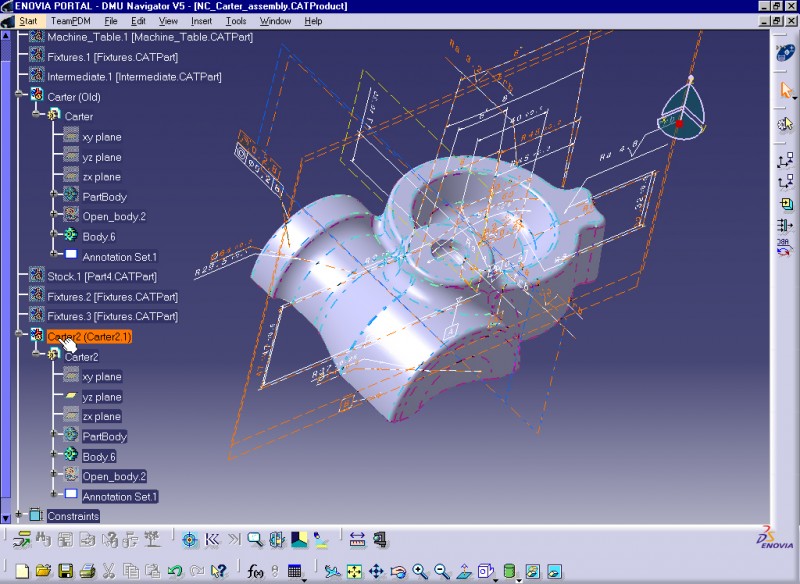 Interested in this solution?

Overview
Global demand and breakthrough technologies are increasing the complexity of product designs and the supply chains needed to build them. These distributed organizations need a way for stakeholders to view, understand and evaluate a virtual product definition.
CATIA – Technological Specification Review enables to place 3D product definition at the heart of people interactions and communications. It gives access to critical product information including functional annotations and Tolerancing, fasteners types and positions and finite element analysis results. It also provides companies with a way to filter sensitive information before sharing 3D designs with partners.
Benefits
• Direct access to accurate dimension and tolerance information
• Direct access and review of Finite Elements Analysis (FEA) results
• Assess parts under real conditions inside the virtual product
• V5 Fasteners validation and fasteners documentation generation
• IP protection and size reduction for supply chain exchange
Capabilities
• 2D and 3D visualization and filtering of 3D Tolerances and Annotations
• V5 analysis results visualization and animation
• Reviews V5 fasteners and generates complete reports
• Creates V5 fasteners drawings
• Part and product filtering by removing selected information: knowledgeware, part history…
Workbenches
This option contains:
DMU Dimensioning & Tolerancing Review 1
CATIA – Product Data Filtering 1
DMU Engineering Analysis Review 2
DMU Fastening Review 2