3D Factory Layout Software to Design Better Factories Faster
Design, layout, and installation of factories is more time consuming than it should be. The more time it takes to bring a factory on-line the more it impacts the corporate bottom line due to potential delays in revenue generation or missed market opportunities. Many of the historic factory layout processes are prone to error because design teams have a difficult time understanding the impact of equipment placement on the factory floor within a generic, 2D layout environment. Those same misunderstandings can be costly not just because of the numerous iterations involved but because, if not caught early enough, they will have an even costlier impact during setup and installation.
FactoryCAD is a factory layout application that gives you everything you need to create detailed, intelligent factory models. Instead of having to draw lines, arcs, and circles, FactoryCAD allows you to work with "smart objects" that represent virtually all of the resources used in a Factory, from floor and overhead conveyors, mezzanines and cranes to material handling containers and operators. With these objects, you can "snap" together a layout model without wasting time drawing the equipment.
Using FactoryCAD, you will gain critical insight into your factory layout and installation processes. Having a complete understanding of the entire factory and its processes is essential to developing factories right the first time. Only FactoryCAD can provide this capability.
Capabilities
Import tooling and product data (NX, JT, Solid Edge, Parasolid, etc.)
Layout and Plan Facilities in 3D
Accelerated Model Development with Smart Objects
Parametric Object and System Toolkit
Benefits
Up to 90 Percent Faster than Traditional 3D Modeling
Create 2D/3D Models in Less Time with Less Effort
Discover Design Problems Early in the Layout Process
Data re-use makes the layout information more valuable
Reduce Interpretation Errors
Up to 95 percent reduction in 3D file sizes, as compared to AutoCAD®
Interested in this solution?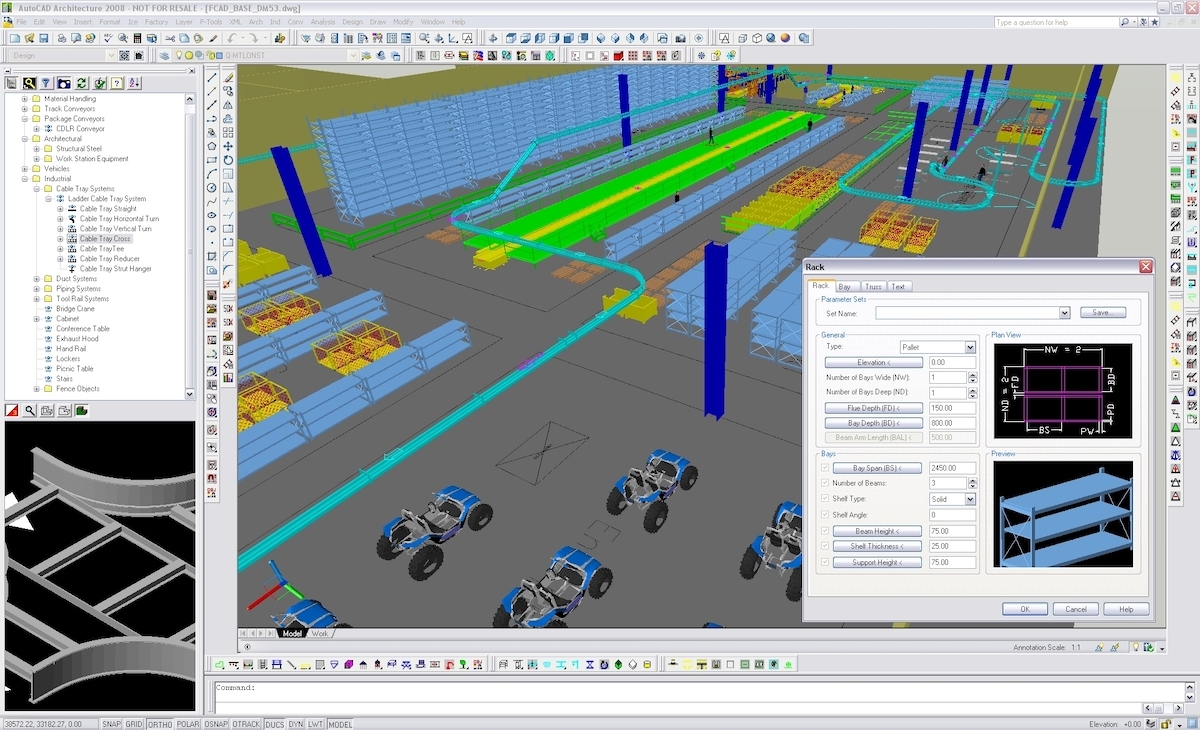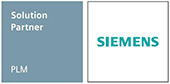 Product Documentation
Siemens Factory CAD (180kb PDF)
Siemens Factory Flow (172kb PDF)