CATIA V5 Structure and Steel Layout (SSE)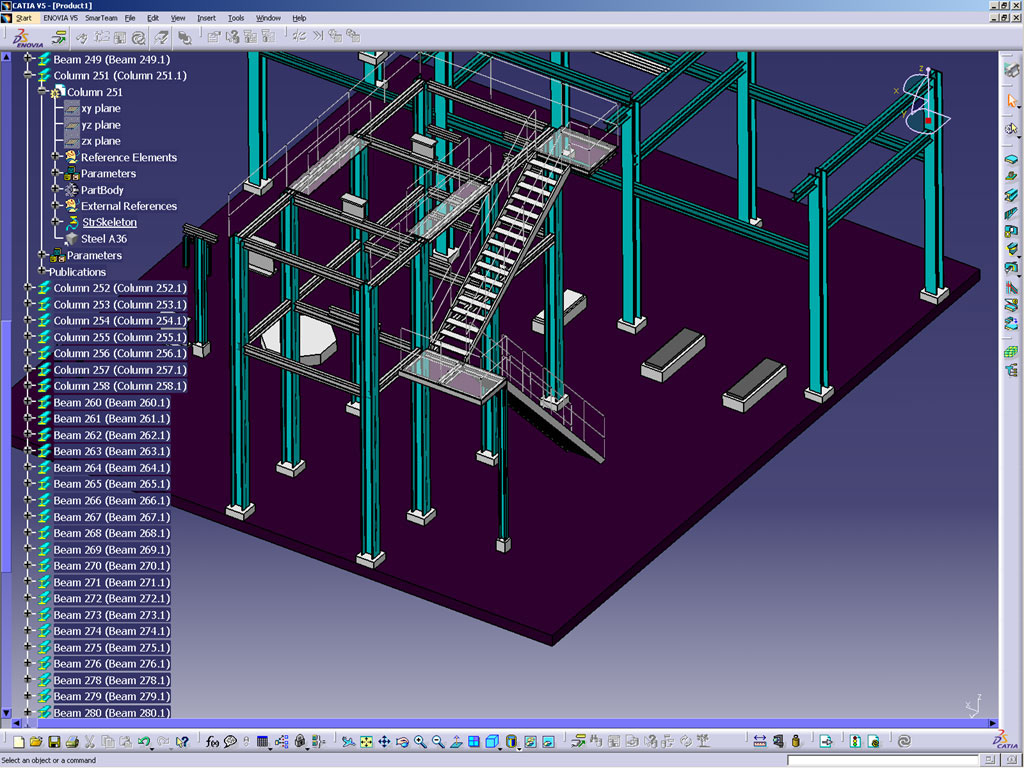 Interested in this solution?

Overview
Industries require a quick and accurate solution for the preliminary design of steel assemblies that integrates the routed systems, such as piping, tubing, HVAC ducts, and cable trays.
CATIA – Structure and Steel Work Design option is the ideal tool for quickly designing steel assemblies for the tooling, aerospace, shipbuilding, and plant design industries.
Benefits
• Rapidly design structures using catalogues of standard or custom sections
• Creation of the preliminary layout of the required systems that will be later used in the detailed design phase
• Optimize the routing for all disciplines in the conceptual design phase
• Define the path and space requirements for routed systems such as piping, tubing, HVAC ducts or cable trays
Capabilities
• Design and layout of structures and steel work
• Enable to simply and quickly create linear, curved structures, and plates using standard or user-defined sections
• Include catalogues of resolved Sections: generation of user customizable Bills of Materials
• Integrate knowledge rules to check parts' manufacturability
• Distributed systems layout, i.e. raceway, hvac, piping, tubing, etc,.
• Plant layout, layout of space allocation, space reservation, layout of equipment, etc,.
• Natively integrated with other CATIA applications thereby enabling the completion of the structure's design
• Optimized user interface to easily create and modify structures thanks to the fully associative design in context capability
Workbenches
This option contains:
CATIA – Structure Design
CATIA – Plant Layout
CATIA – Systems Routing
CATIA – Equipment Arrangement
CATIA – Hanger Design