CATIA V5 Collaborative Product Review (PRE)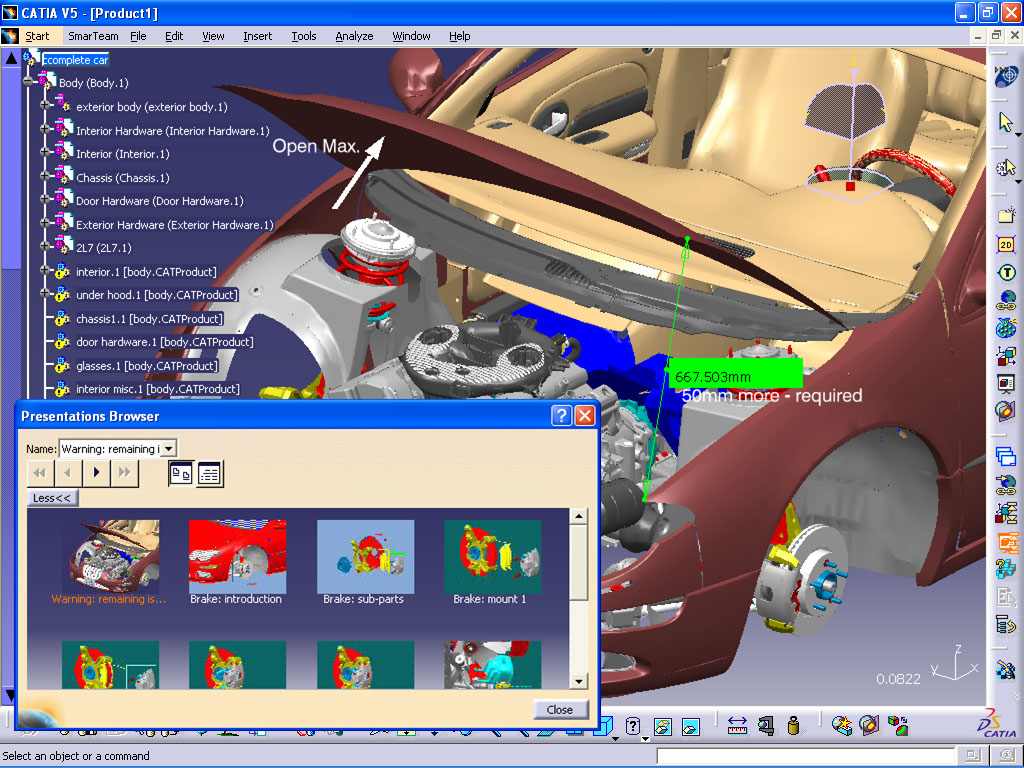 Interested in this solution?

Overview
With upgrade cycles measured in months instead of years, manufacturers need to be able to review and analyze the 3D product design quickly and often. Incorporate innovations and resolve design issues is critical to being first to market with the best possible product.
With CATIA – Product Review, designers and engineers can validate designs earlier, reducing errors and improving product quality. It also provides them with efficient way to organize design review meetings as well as store and share review information with other project stakeholders.
Benefits
• Accelerates the upfront detection and resolution of design issues
• Fosters collaboration with 3D as a common language
• Accelerates decision making on product changes and alternative design studies
• Improved decision making through 3D presentations and instant collaborative tools
Capabilities
• All review information imbedded in the product design information
• Annotated scenes definition associative with product design
• "3D slides" presentation creation for review
• Advanced interference checking and analysis
• Instant collaboration for review
• Alternate geometry creation and simplification: envelopes, silhouettes, wrapped volumes
• Advanced 3D geometry and drawing comparison
• Simulation replay and movie generation
• Capable of viewing a large set of 2D and 3D formats
Workbenches
This option contains:
CATIA – DMU Navigator 2
Space Analysis 2
DMU Optimizer